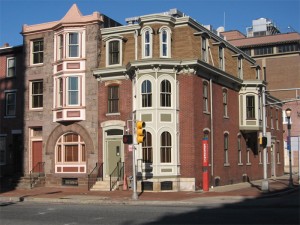 Our department consists of fourteen full-time members, all of whom are recognized scholars as well as teachers.
Drawing on our own research and writing, we seek to provide perspective on the present by helping to make students aware of the habits and hopes, and the setbacks and successes of men and women around the globe, from ancient times to recent times.
We also work to strengthen students' abilities to read critically, to think analytically, and to write clearly.
The knowledge and training our students gain provide excellent background for teaching, for business, for graduate study (including the study of law), and for life as an informed citizen.
Students and others who wish to find out more about what we have to offer may follow the links on the menu above, or they may come to the History Department's offices in Camden, NJ at 429 Cooper Street (on the corner of Cooper and Fifth Streets – entrance off Fifth Street, at rear of building).
Courses in the Department of History:
Provide students with a solid grounding in narrative history
Communicate to students the historical experiences of peoples across the globe
Stress critical thinking and academic skills
Train students in historical methodology
Upon completion of the History major, students should be able to:
Analyze primary sources
Engage with secondary sources in a critical manner
Cite sources properly and evaluate the integrity, reliability, and usefulness of disparate sources
Write to the expectations of the discipline of history
Conduct original research
Awards for History majors:
Richard Caulk Memorial Scholarship of up to $1,690 for one or several full-time students with financial need
$1,000 annually from the National Society of Colonial Dames in the State of New Jersey for the best paper in Perspectives (History 299)
Edward McNall Burns Memorial Award for a graduating senior in the University College
Louis Forman Humanities Award for a graduating senior
History Department Award for a graduating senior
 
2015 Modern Europe Job Search, Assistant Professor:  Please click the link for additional information.