Associate Professor of History
Ph.D. UCLA, 2010
M.A. UCLA, 2006
B.A. UCLA, 2001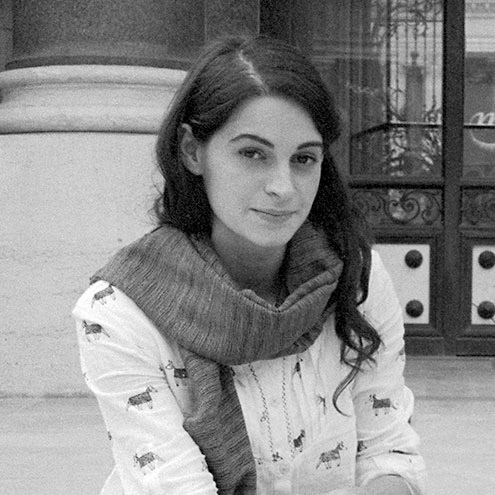 Susan Mokhberi is a historian of early modern France with a focus on European contacts with the world. Her book, The Persian Mirror: Reflections of the Safavid Empire in Early Modern France, looks at the unique relationship between France and Persia in the seventeenth century, which culminated in Montesquieu's famed Persian Letters. Before coming to Rutgers-Camden, she taught courses at UCLA and spent several years in Paris, thanks to generous grants including a Fulbright, to research in the diplomatic and national archives. She is the author of "Finding Common Ground Between Europe and Asia: Understanding Conflict during the Persian Embassy to France in 1715" in the Journal of Early Modern History (2012). Her classes at Rutgers-Camden cover the Middle Ages, Renaissance, Enlightenment, French Revolution, and Europe and the World.
Book
The Persian Mirror: Reflections of the Safavid Empire in Early Modern France (forthcoming, Oxford University Press, October 2019)
The Persian Mirror explores France's preoccupation with Persia in the seventeenth century. Long before Montesquieu's Persian Letters, French intellectuals, diplomats and even ordinary Parisians were fascinated by Persia and eagerly consumed travel accounts, fairy tales, and the spectacle the Persian ambassador's visit to Paris and Versailles in 1715. Using diplomatic sources, fiction and printed and painted images, The Persian Mirror describes how the French came to see themselves in Safavid Persia. In doing so, it revises our notions of orientalism and the exotic and suggests that early modern Europeans had more nuanced responses to Asia than previously imagined.
Journal Articles & Book Chapters
"Publishing the Diplomatic Journey of Mohammad Reza Beg's Embassy to Louis XIV's France in 1715," in Éric Schnakenbourg and François Terna, eds., Une diplomatie des lointains: la France face à la mondialisation des rivalités internationales, XVIIe-XVIIIe siècles (forthcoming, Presses universitaires de Rennes, 2019)
"Finding Common Ground between Europe and Asia: Understanding and Conflict during the Persian Embassy to France in 1715," Journal of Early Modern History 16:1 (January 2012)
Contact
Susan Mokhberi
Rutgers University, Camden
429 Cooper Street
Camden, New Jersey 08102-1521
(856) 225-2712
s.mokhberi@rutgers.edu