The department extends its congratulations to Dr. Nicholas Wood, who completed his master's degree in history at RU-Camden, for successfully defending his doctoral dissertation at the University of Virginia.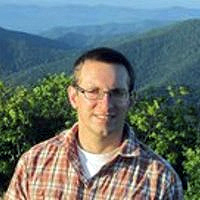 Writes Nic, "I received my MA in American History from Rutgers University, Camden, and completed my dissertation, "Considerations of Humanity and Expediency: The Slave Trades and African Colonization in the Early National Antislavery Movement," at the University of Virginia in December 2013.  My dissertation examines antislavery politics from the American Revolution into the 1830s, rethinking the political influence of "gradualist" abolitionists and their relationships with African-American activists.  My research has benefited from numerous fellowships including a year at the McNeil Center for Early American Studies, and this fall I will be a National Endowment for the Humanities postdoctoral fellow at the Library Company of Philadelphia."
---
Award to history major Matt Trowbridge from the National Society of the Colonial Dames in America in the State of New Jersey
History is delighted to announce that Matt Trowbridge's paper, "American Diplomacy and Covert Operation in Guatemala, 1952-1954," for Perspectives on History in Fall 2013 has been awarded the first of what will become and annual cash prize from The National Society of The Colonial Dames in America in the State of New Jersey. According to Dr. Lorrin Thomas, who supervised Matt's research in Perspectives, Matt "handled his sources with great sensitivity and sophistication." His recovery of "detail from the CIA archive on Operation PBFortune (which is discussed only briefly in the four major texts on the coup) was actually extraordinary. He traced a timeline of strategy development and decision-making related to this covert operation that was, in many respects, a rehearsal for the operation two years later that would finally topple Guatemala's 'communist-friendly' government." Here is Matt's description of his findings: "American Diplomacy and Covert Operation in Guatemala, 1952-1954" traces the development of diplomatic approaches to managing tensions between the United States and Guatemalan governments between 1944-1954, which culminated in the covert overthrow of the revolutionary government of Jacobo Arbenz Guzman by the CIA in Operation PBSuccess. In order to trace the path of diplomacy, the essay analyzes four historical works, all written from different perspectives, regarding the subject of PBSuccess and American covert action in Guatemala. The essay examines in detail through primary source research Operation PBFortune, the failed 1952 attempt to overthrow Arbenz under the Truman administration, revealing a much larger and more important narrative than previous research has alluded to, indicative of the action to come in 1954.
---

From http://we-r-ruc.camden.rutgers.edu/kelvin-jeremiah/
Rutgers-Camden can claim many accomplished graduates.  Our students go on to pursue successful careers in all fields.  Kelvin Jeremiah, who earned his master's degree in history from the Graduate School-Camden in 1997, has continued Rutgers-Camden's tradition of accomplishment.  In March 2013, Kelvin was named President and Chief Executive Officer of the Philadelphia Housing Authority (PHA) after serving as Interim Executive Director and Administrative Receiver since June 2012.
Kelvin's work in the field of affordable housing began because of his desire to make a real and meaningful difference in people's lives.  His work with the PHA "can be transformative," he says.  "It's why I got involved."  The PHA provides housing and support services to over 80,000 residents in Philadelphia.  It is a service that is desperately needed, considering the large percentage of Philadelphians that live in poverty.  Kelvin's time at the PHA has been dedicated to making sure that housing for those in need is provided in the most ethical way.
Kelvin came to the PHA in August 2011 as the organization's first Director of Audit and Compliance.  In this role, he was tasked with rebuilding the agency and complying with all regulations.  During his time in this position, he saved tens of millions of dollars, all of which was earmarked to serve its residents.  In April 2013, the agency was returned to local control, an accomplishment of which Kelvin is very proud and a highlight in his career at the PHA.    
Besides the PHA, Kelvin also worked for the New York City Housing Authority, where he served as the Inspector General, and at the Springfield Housing Authority in Springfield, Massachusetts, where he was Deputy Director. 
Kelvin's interest in social justice was shaped at Rutgers-Camden, where he obtained a master's degree in history.  His love of history stems from his upbringing, when his great-grandmother would share her past experiences.  Kelvin was struck by the importance of this oral history, and thirsted to know more.  At age twelve, he immigrated with his family to the United States from Grenada, and settled in New York City.  While in the United States, he noticed that while written history was abundant, oral history, especially that of African-Americans, was largely absent.  He felt a responsibility to those who had come before, and decided to pursue history academically.
He received a bachelor's degree in history and business administration from Pace University in New York City.  After completing his undergraduate degree, Kelvin knew he wanted to pursue a higher level of study, and applied to a number of graduate programs.  Rutgers-Camden caught his attention when a professor at Pace recommended he contact Dr. Andrew Lees, Professor II of History, and set up an appointment to see the campus.  When he visited, Kelvin was impressed by the graduate history program's accomplished faculty, and particularly liked the fact that the program's small size would allow him to receive "hands-on attention."  Dr. Lees in turn introduced Kelvin to Dr. Philip Scranton, Board of Governors Professor of History.  Dr. Scranton would become Kelvin's greatest mentor.  Indeed, Kelvin calls the mentoring he received at Rutgers-Camden "worth its price in gold." 
Kelvin calls his time at Rutgers-Camden "the best experience of my academic career," and that Dr. Scranton is the most influential professor he's ever had.  Indeed, he is full of praise for his former mentor, saying Dr. Scranton encouraged him to think critically, an invaluable skill.  "Dr. Scranton realized my potential when I didn't see it myself.  He made me who I am today." 
Though he has already achieved so much with the PHA, Kelvin still has many goals which he plans to meet, including changing the culture of excessive spending and restoring the region's trust and confidence in the PHA.  He wants to collaborate with other institutions, such as universities, leveraging resources and really "push the boundaries of what we do."  Kelvin credits Rutgers-Camden with "shaping and expanding my world view, and how I live my life."  Truly, Kelvin's life so far is an example of a life well lived.  Rutgers-Camden is very proud to count him as one of our loyal alumni.
---
From The Courier-Post (June 21, 2013):
CAMDEN — Rutgers-Camden graduate student Brian Albright has been honored with the 2013 New Jersey Historic Preservation Award.
The award is sponsored by the New Jersey Department of Environmental Protection's Historical Preservation Office and the New Jersey Historic Sites Council.
Albright, a Collingswood resident, archaeological field director and GIS analyst, earned the award for his contribution to an archaeological excavation performed recently at the Reeders Creek West site in Ewing Township.
From October 2010 to February 2011, Albright and his team of archaeologists, under the direction of principal investigator Frank G. Mikolic, tediously performed the excavation on a patch of land between two highway ramps at the base of the Scudders Falls Bridge.
The team recovered nearly 16,000 Native American artifacts and collections dating back to 3150 B.C. and A.D. 1430.
"We received the award for our contributions to the understanding of Native American settlement and subsistence patterns in the Middle Delaware Valley."
---
Roxanne Huertas, the heart and soul of 429 Cooper, at graduation for her Master of Liberal Studies degree on May 24, 2013
---
Student Seminar Awards for Spring 2013
Dan Masters, "The Development of Shipping Technologies and Navigational Philosophies in the late 15th and 16th centuries" for Dr. Brooks's senior seminar
My paper focuses on the development of shipping technologies and navigational philosophies in the late 15th and 16th centuries. To frame the paper, I pay particular attention to Columbus by using his first voyage across the Atlantic Ocean to describe shipping technologies and navigational philosophies of the time-period.  The question I explore in my paper is which factor-shipping technology or navigational philosophy- was more important in contributing to Columbus making a successful voyage. My argument, in a nutshell, is that while there is no way to ignore the literal importance of evolving shipping technologies that went into creating and using Atlantic Vessels, such as the ones used by Columbus, those technologies are not the most important factor in transatlantic travel. I argue that religion was the most important factor in contributing to the completion of Columbus' voyage because without religion Columbus would not have had the sponsorship of King Ferdinand and Queen Isabella, which, from a monetary and material standpoint, was absolutely necessary. In a sense, religion was the ultimate technology that made Columbus able to voyage across the Atlantic Ocean and discover the "new world." In my conclusion, I say "religiosity was the mast, the rigging, and hull-shape that made it possible for Columbus to receive the necessary sponsorship to make his voyage to the new world."
Clara Green, "Intermarriage in the Hudson Bay Area in the Nineteenth Century" for Dr. Brooks's senior seminar
Clara Green's description of her project: "The scholarly discussion of miscegenation in the Hudson Bay Area in the nineteenth century is the subtext to a variety of historical narratives. Depending on the perspective one chooses, intermarriage can be studied in a diverse array of contexts. The subject itself is rarely discussed head on and is the dominant theme of only one book of note. Colonial miscegenation is not necessarily under-studied or inadequately documented.  Rather, the issue is frequently cited as a way of examining other themes, such as the role of native women in trade negotiations, the effect of Christianity in Eastern Canada, or the marriage customs of the Ojibwa tribe.  The primary sources and biographical accounts of traders demonstrate that it was common practice to take on a "country wife." The marriages themselves simply have not become the main focus of study. This is unfortunate.  These marriages were not merely tolerated, but often encouraged.  Societal embrace of such unions was all but unheard of in colonial North America.  In South America, we see the union of Spanish and Portuguese conquistadors and native populations, with little attendant social stigma.  These groups simply melded into one people, over time.   In the American colonies, however, such assimilation with native peoples was unthinkable.  The unique circumstances present in Hudson Bay certainly bear closer inspection. How and why did intermarriage with Native Americans flourish there? What aspects of the fur trade cultivated, even necessitated, such close relationships with natives?  And more importantly, why did these marriages fail to develop widespread assimilation, as occurred throughout South America during this period?"
---
Encore Performance: Student Commencement Speaker Earns Bachelor's Degree after Returning to College
May 14, 2013
In 2006, Robin Parry was invited by a friend to attend a jazz fest in New Orleans. As she soaked in the city's rich music and cultural heritage, she was struck by the level of destruction and decay wrought by Hurricane Katrina, particularly in the city's Ninth Ward. But rather than stand idly by, Parry grabbed a hammer and pitched in to do her part.
Upon arriving home in Philadelphia, Parry was still taken by all that she had seen and was determined to do more. Shortly thereafter, she founded Philly to New Orleans, a nonprofit organization which held local benefit concerts to send Philadelphia artists and musicians to New Orleans to volunteer with local community-service organizations. Touching down in The Big Easy, the musicians worked to rebuild homes for displaced musicians, restore music venues and work on much-needed post-Katrina projects throughout the city. "If I say I'm going to do it, then I do it," says Parry, a resident of Maple Shade. "I don't say, 'I want to do it,' I say, 'This is what I am going to do.' Then I move mountains to get it done."
Such was the case in 2010, when Parry decided to return to college after a 26-year hiatus. Too late? Not a chance, she says. Impossible? She doesn't know the meaning of the word. Three years later, Parry will celebrate another personal triumph, as she graduates on May 23 with a bachelor's degree in history from Rutgers–Camden. Highlighting her grit and determination, she will serve as a keynote speaker during the commencement ceremony for the Faculty of Arts and Sciences. "It is such a great way to end the whole experience," she says, making a gesture as if she's wrapping a present in a bow.
Initially Parry enrolled at Rutgers–Camden intending to study physics and earn her teaching certification. However, the more that she delved into history, she was inspired to learn more about the world around her, and how past events help to shape the current landscape. "History has made me more prepared to grapple with the issues that we face in society today," says Parry. "It's been like peeling an onion. As I learned one thing, I fell through the rabbit hole and wanted to learn more and more."
Parry adds that she has been personally inspired as well. Her eyes light up as she shares her current research, focusing on St. Teresa of Avila and 16th-century mystics.  Perhaps the comparisons aren't obvious at first, but for Parry, St. Teresa is someone to whom she can really relate. "There is so much in her that reminds me of myself," says Parry, the founding vice president of the Rutgers–Camden History Club. "She didn't really come around until her 50s, and started making major reform movements. I see a lot in her that is inspiring."
Indeed, Parry, who recently celebrated her 50th birthday, has made some major reforms of her own since she attended college at Temple University in the early 1980s. In 1984, Parry left school to help support her husband, Steve, who was in a Philadelphia-based glam band called Heaven's Edge. She recalls that she did what she could to make ends meet, which included tending bar and planning events at 23rd Street Café in Philadelphia. The band finally released its first album in 1990, the year the couple's first child, Sarah, was born.
Parry and her husband then welcomed two more children, Emma and Michael, into the family, and Parry focused on raising the kids. After the couple separated in 1998, Parry stayed connected to the music industry in the Philly area. She began booking bands, as well as managed Doc Watson's in Philadelphia, which inspired her to set out on her own.  In 2001, she opened her own nightclub, Club Nostradamus, at 17th and Green Streets.
As Parry recalls, some people thought that she was crazy to risk the venture. However, she adds, defying convention has been the hallmark of her most rewarding achievements. "I step out and do the things that you don't expect," says Parry, who occasionally took college courses, such as entrepreneurship and business law, to help with her enterprises. "The things that people have told me you aren't supposed to do have been the greatest accomplishments of my entire life."
Despite the club's small size, Parry succeeded in booking some major acts. Among them were Regina Spektor, Lotus, Peek-A-Boo Revue, Birdie Busch, and Amos Lee, whom Parry says got his start there. The big secret to her success? "I just asked," she says.  "I would send the musicians an e-mail saying, 'I have this little place, it's unassuming, but you can do whatever you want,' and they were interested. I think that they just appreciated me being genuine and up front with them."
With three small children at home, the club eventually became too demanding to manage and Parry closed its doors. She subsequently began booking shows and tending bar at World Café Live, on the University of Pennsylvania campus, in 2005. A year later, she used her connections in the local music and radio industries and launched Philly to New Orleans. Over the next four years, the organization would touch the lives of countless musicians and residents in New Orleans. It was also responsible for introducing the Philly area to New Orleans artists such as Trombone Shorty and The Rebirth Brass Band.
In addition, Parry was the music coordinator for the Philadelphia Flower Show in 2008, the year that they featured New Orleans, booking daily shows on the Bourbon Street stage. Among the acts to appear were New Orleans band Big Sam's Funky Nation, Philly band The Wild Bohemians, and Camden's own UCC Royal Brass Band.
For all of Parry's successes, her bachelor's degree was still the one goal that had always eluded her. She still remembers the words of her father, who told her that education makes someone a better person. Above all, Parry was intent on proving that she could do it – both to herself and to her children. "It was hanging over my head, and I knew how important it was for my kids," she says. "It was hard for me to tell them that they had to do it when I hadn't done it myself. It was a race to get done before them and it worked." Incidentally, two of Parry's children are now following in her footsteps at Rutgers. Her daughter, Emma, is a sophomore at Rutgers–Camden, while her son, Michael, was recently accepted to Rutgers–New Brunswick.
These days, Parry is enjoying what she calls the "Robin Parry Part II" phase of her life. She continues to tend bar and book acts at World Café Live to help pay her way through school. She also still does work to support New Orleans musicians, and books shows for them at the club. Wanting for years to be a singer, Parry also sang lead for a band called Robin and the Hot Flashes. While the band is currently on hiatus, she can be found on the weekends sitting in with local bands such as Outloud and Big Bang. "I am reinventing myself with age," she says with a laugh.
With a bachelor's degree in the books, Parry acknowledges that she feels more emboldened than ever to do anything she puts her mind to. "When I was a single, poor, middle-aged woman who decided to open a nightclub, and booked some of the biggest acts to play in Philadelphia, everyone thought I was out of my mind," she says. "Now that I have that degree, I really don't have any doubt that, whatever catches my passion next, I'll be able to do it."
Media Contact: Tom McLaughlin
856-225-6545
E-mail: thomas.mclaughlin@camden.rutgers.edu
From:Rutgers Media Relations website
---
To our award-winners, we can now add Kevin Bach, recipient of the Dean's Undergraduate Research Prize. Here's what Dean Lindenmeyer wrote to Kevin on April 22, 2013:
I am pleased to inform you that you have been selected to receive the Dean's Undergraduate
Research Prize by members of the faculty.  This award is presented for your project, "German
Unification as Seen in Two Leading British Liberal Periodicals." This award recognizes outstanding
research conducted by students under the guidance of our distinguished faculty.
Congratulations to Kevin and to all our graduating History majors!
---
HISTORY DEPARTMENT GRADUATION AWARDS FOR THE CLASS OF 2013
To Jordan Elliott: The Edward McNall Burns Memorial Award to a University College senior with the highest academic record among graduating majors
To Kimberly Martin: The History Department award for outstanding academic achievement as a history major
To Melissa McHugh: The Dr. Louis Forman Humanities Award to an undergraduate who has demonstrated outstanding ability in the humanities
---
The Department of History joins Rutgers University in congratulating history major Robin Parry, who has been selected as the student speaker for our May 23, 2013 commencement. In Robin's words, she's going to "rock this graduation. It will be historic for sure." Winner of the History Department Caulk Award in Fall 2012, Robin can add yet another honor to her distinguished career as an RUC student.